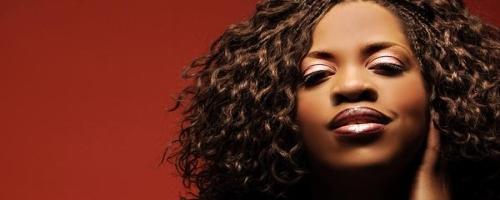 (Nashville, Tenn.) May 5th, 2008 – Up-and-coming new artist Alyce Metallo, formerly known as Ruth Alyce Jones, will be performing at the upcoming 2008 Military & Veterans Appreciation Event held at the renowned Basilica of the National Shrine of the Immaculate Conception this May 14th at 8:00pm.
The concert, sponsored by the Virginia National Medical Group will feature the unveiling of an arrangement of the "Battle Hymn of the Republic" written by Metallo especially for this event. Metallo will be featured alongside of the VA National Medical Chorale and Symphony Orchestra conducted by Victor Wahby. The evening will also include Miss America 2000 Heather French Henry, A&E's Bill Kurtis, actors Arnie Hudson and Michael York, Tenor SFC Antonio Giuliano and Good Morning Vietnam's Adrian Cronauer.
Metallo is currently touring her debut self-titled album and is receiving raves that include a recent Momentum Award win of "Urban Artist of the Year" at this year's 3rd annual Indieheaven Summit in Franklin, TN. Metallo also recently performed along with American Idol Season Six finalist Melinda Doolittle for 50 wounded United States soldiers at the residence of Vice President Dick Cheney.
Musically inclined since childhood, Metallo, a classically-trained pianist, has garnered an impressive lineup of credits. Metallo has held a choir slot alongside the likes of Luther Vandross, Diana Ross and Kenny Rogers at Bill Clinton's inauguration, a return engagement to the White House as a choir director for VH1's Save the Music with John Mellencamp, plus multiple appearances with that same star and Stevie Wonder at School Night. Add to that a private performance for Congressman Jesse Jackson Jr., an appearance at National Building Museum with Bill Cosby (benefiting Fight For Children), numerous Kennedy Center concerts (alongside Vanessa Williams, Yolanda Adams, Regina Belle and Richard Smallwood), plus a twelve date performance tour throughout Europe (with a prestigious "International Song of Peace" Award from Ireland to her credit) and Metallo's earned her artistic stripes with an unflinching commitment to the performance arena. Metallo's album is available on both
iTunes.com
and
indieheaven.com
.
For more information on Alyce Metallo, check out
www.alycemetallo.com
.
Labels: alyce metallo, basilica of the national shrine of the immaculate conception, battle hymn of the republic, military